NHO Brussel - main focus areas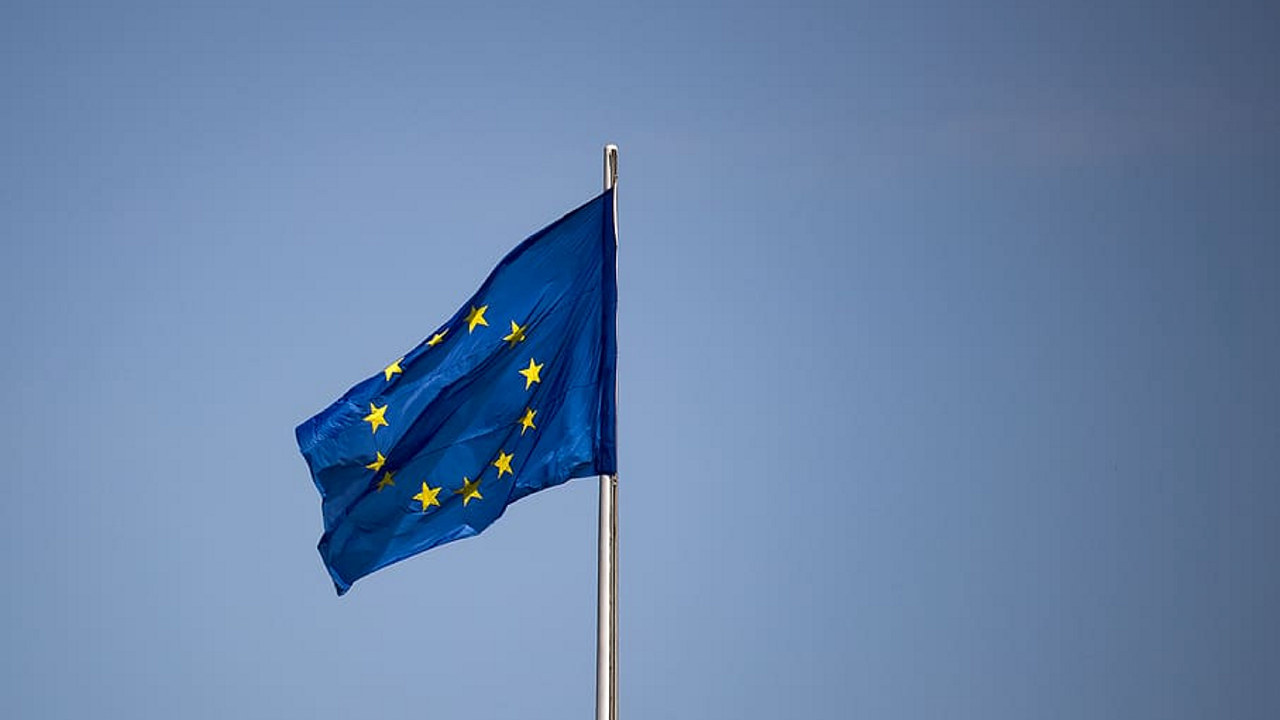 Foto: Pixabay.
NHO's member companies are fully dependent on a comprehensive and stable framework to further develop and maintain profitable operations. A considerable amount of the political and legal decisions and regulations which affect the business's day-to-day activities stem from the EU. NHO's political endeavours in Brussels are therefore dedicated to ensuring first-rate conditions for our members.
Our priorities are primarily determined by NHO's political priorities in Norway, as well as with the European political agenda. The priority areas for the NHO Brussels office are evaluated continuously, but in the last years, our main priorities have been on these five key areas: Energy, climate and the environment, internal market, digital, trade, research, and innovation, and the EU's social agenda.
A crucial part of NHO's work in Brussels consists of monitoring, reviewing, and providing information on upcoming Commission initiatives and activities to the NHO community. Moreover, our team provides and promotes important feedback and opinions during the political and legislative processes in all key EU institutions. As a part of this work, NHO closely monitors the intra-institutional development in both the Council and in Parliament.
Our membership in Business Europe constitutes a central basis for our Brussels-based activities, offering an important discussion platform, complementing our bilateral liaison with the European institutions, the Norwegian authorities as well as other Norwegian actors. Meanwhile, we are also working closely with Norwegian politicians, aiming to both inform and involve them in important processes in Brussels affecting Norwegian businesses.
More on our five key areas:
Employment and social affairs
Being Norway's largest employers' association, NHO pays great attention to the relationship between the development of European employment and social policies and the Norwegian model, which is based on tripartism and agreements between the relevant agents and is regulated by the single market and the principle of free movement of labour. Labour mobility in the single market is a key element for Norwegian growth and development.
The European Commission, Parliament, and the member states have agreed on a common set of principles to strengthen the social dimension of the single market – "a European Pillar of Social Rights". Although the pillar is non-binding, it has set the stage for several important political processes that are important to NHO's members and the Norwegian model. This includes discussions on a framework for a European minimum wage, regulations on the design of employment contracts, the organisation of parental leave schemes, as well as the posting of workers, and access to social security regarding cross-border labour mobility.
NHO's principal task in this context is to monitor the political developments as well as to maintain and establish a close dialogue with decision-makers in the European institutions. This is necessary to ensure that they are familiar with the design of the Norwegian model and that EU policies are not impeding the interests of our members or limiting the tripartite cooperation in Norway. As a member of BusinessEurope, NHO participates in the European social dialogue. We are also participating as partners in numerous projects on capacity building for collective bargaining funded by the EEA funds.
Energy,

environment,

and climate
Norway is a small country, but an energy powerhouse, and the largest producer of oil and gas in the EU and EEA. Likewise, we are a large producer of renewable energy. Close to half of Europe's storable hydroelectricity capacity can be found in Norway, meaning that we do not only possess a clean energy source, but also a flexible energy system.
Norway has long-lasting energy cooperation with the EU, and we are closely connected to the European energy market through cross-border gas and energy infrastructure. Politically, Norway is fully integrated in the European energy union as well as an ambitious partner in the EU's climate policy.
The European climate policy affects Norwegian businesses, both in terms of the new market opportunities for our manufactures, but also in more daily terms, as Norway is committed to its EEA-derived obligations domestically.
The European Green Deal provides exciting opportunities to assist many Norwegian businesses in providing energy, low-emission industrial products, technology, and solutions to a market facing a significant transition in the coming decades.
NHO's principal task in this context is to identify opportunities for Norwegian businesses, as well as to promote their solutions as contributions to jointly achieve the EU's climate targets.
Digitalisation
Digitalisation is borderless and global; therefore, European digitalisation policy is an important topic for NHO. Norway is one of the most digitally advanced countries in Europe, and in relative terms, Norway is thoroughly digitalised compared to many other countries. This puts us in pole position and gives us several advantages. However, to make use of these advantages we must avoid developing negative special arrangements and schemes in Norway. It is, therefore, NHO's role to both preserve our members' interests vis-à-vis the development in the European institutions, as well as to ensure that Norwegian digital policies consider the development and situation in our most important trading area.
The overarching objective of the EU's digital agenda is to make Europe fit for the digital age. There are in this regard a select few areas and topics that are of particular importance to NHO, including the European approach to artificial intelligence and robotics, the EU's digital strategy, as well as the political developments regarding privacy, cybersecurity, the implementation of 5G networks and the digital economy. In this context, competition policy, the digital competence framework, and property rights are of particular interest to NHO.
Research and innovation
Norway has participated in the EU's framework programmes for research since the EEA Agreement entered into force in 1994. From that moment on, Norwegian research and innovation communities have cooperated closely with their European partners to find smart solutions for the future. Norway, Europe, and the world are all facing great societal challenges that require innovation, transition, and cross-border cooperation. We must tackle the climate emergency, create new jobs while ensuring a well-functioning welfare state. We must innovate – and we need to do what we are already doing – smarter.
Research cooperation on the European level allows our most prominent researchers from a wide array of disciplines to collaborate to find novel solutions to global challenges. This close cooperation also allows the businesses partaking in European projects greater access to knowledge and research results from their peers. This is how many of our members access the global market.
The single

market
Thanks to the EEA-agreement, Norwegian enterprises of all sizes have access to 500 million consumers in 27 EU countries through the Single Market. The four freedoms let goods, services, capital and people move freely also between Norway and the EU (with a few exceptions). The Single Market is essential for Norwegian trade, for jobs and wealth creation. In fact, 65% of Norwegian goods exports go to the EU, while 61% of our goods are imported from the Union. (https://www.ssb.no/utenriksokonomi/artikler-og-publikasjoner/norges-viktigste-handelspartnere)
Participating in the Single Market guarantees a level playing field for Norwegian companies wanting to sell goods and services in the EU, and secures fair competition and predictable rules. The continued strengthening of the Single Market is essential for NHO and our members. We support effective market surveillance mechanisms and welcome the efforts to remove remaining barriers to Single Market trade.
Norway also participates in Enterprise Europe Network and SOLVIT, giving our members the opportunity to access key market information and challenge administrative and regulatory barriers to trade.